Specialist Design & Engineering Services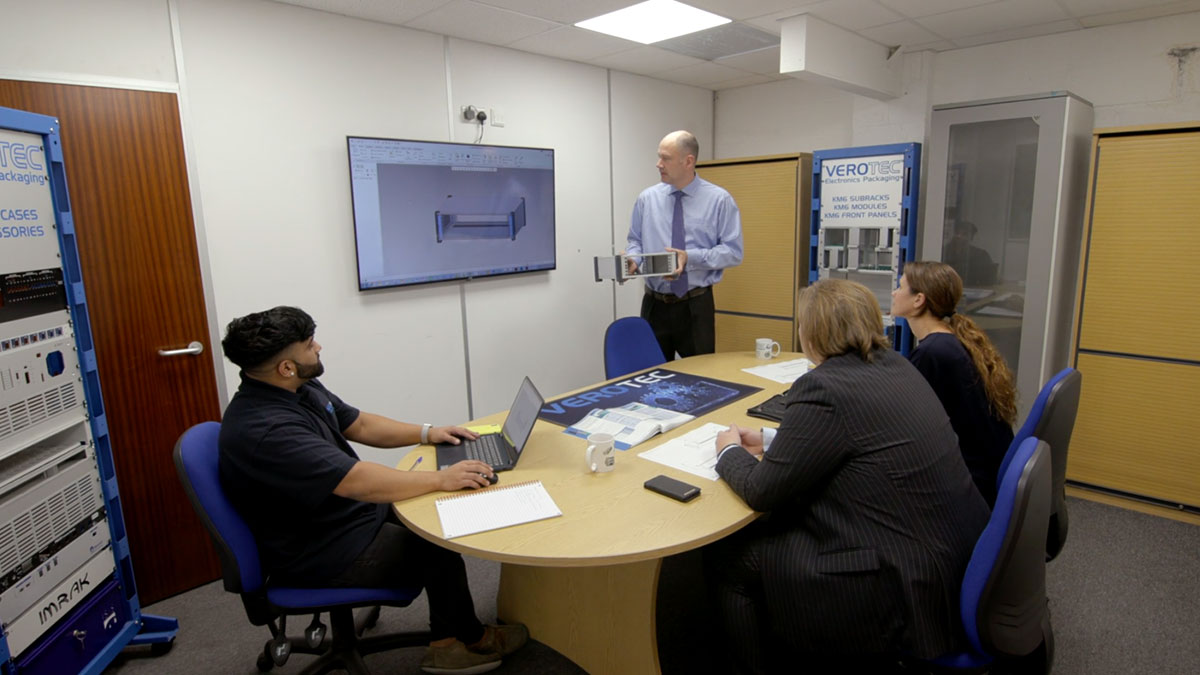 If you are looking to have a part modified, need something bespoke or perhaps turnkey, Verotec offers a full, design, manufacturing & assembly service. Our project team can meet with you to discuss your requirements and find a solution.
We use the latest software tools to create your product. We have a wealth of experience in enclosure design, a vast library of components and specific knowledge in thermal management, power conversion, EMC, environmental and regulatory standards.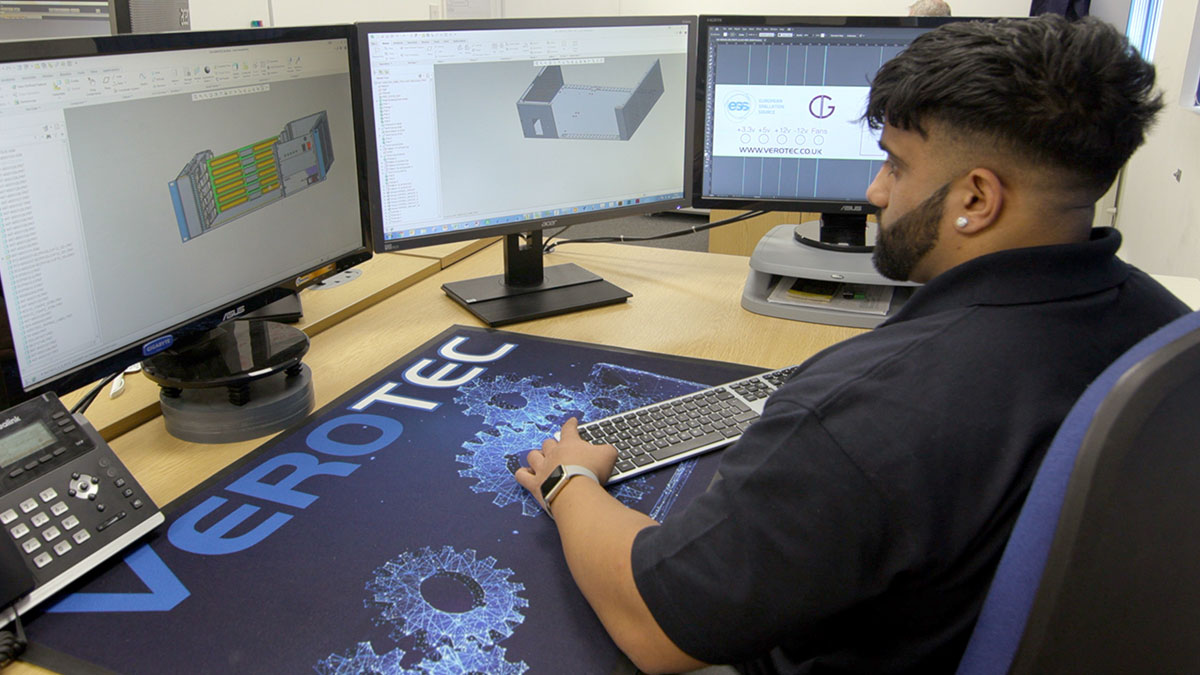 Computer Aided Design
Mechanical parts are modelled using parametric 3D CAD software, ensuring the required form, fit and function of multiple elements are met. Customer involvement is encouraged throughout the design process, meaning the desired solution is delivered right first time.
We use PTC Creo (Pro-Engineer), Radan, Draftsight & Adobe Illustrator to create your design.
Computer Aided Manufacture
For CNC machining and sheet metal fabrication we use cutting edge CAM software, key features of which include networked intelligence, process automation and automatic nesting of different jobs, meaning manufacturing is flexible, yet efficient.
We use Trumpf Trutops Boost, Delcam Artcam and Vectric V-Carve to create your product.